Samsung sure knows how to compete with the world's leading smartphone manufacturers. After Apple has introduced its Touch ID scanner, it appears that the Korean company is working on developing a new iris scanning technology for its next-generation flagship, and namely the Samsung Galaxy S5. In the same time, the device is scheduled for release this year in April.
The rumors were confirmed recently by Samsung's VP Lee Young Hee when he stated that the company has "been announcing the first flagship model in the first half of each year, around March and April, and we are still targeting for release around that time". This means that the flagship will be officially announced somewhere in March, and it will be released in April.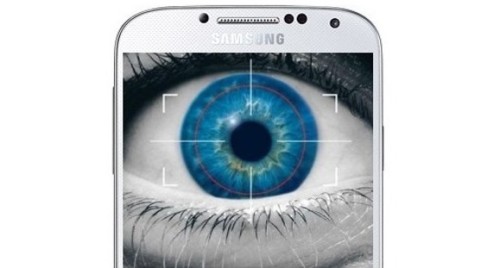 Moreover, along with the release of the next-gen flagship, Samsung also plans to release a Gear successor with more advanced functions and an improved design. The executive also mentioned the fact that the Galaxy S5 will feature a completely new design while focusing on the display. This assumption might be influenced by the lack of visual differences between Galaxy S3 and Galaxy S4, which generated low sales for the last one.
What will definitely mark a difference with the next handset will be the implementation of the iris/retina scanning technology. However, since the company did not offer any information regarding this subject, it is less likely to see the feature incorporated within Galaxy S5. Instead, we can hope to see the advanced scanning technology on the next Galaxy Note 4, also scheduled for release at the end of this year.
As far as the Galaxy S5 is concerned, the device is expected to own a QHD 2K display (2,560 x 1440 pixel resolution), powered by a Snapdragon 800 processor/64-bit Exynos chipset and 3GB/4GB of RAM. Regarding the rear-facing camera, the Galaxy S5 will be definitely marking an innovation by offering a quality of the 16-MB camera for your photos.
Regarding the physical parts, Samsung's flagship is expected to have a metal construction. However, its case will not be build completely out of metal. A recent report form the Korean media suggests that the premium flagship will not feature a fully metal body, but; instead, it will employ a stainless battery cover with other component made out of plastic. This will substantially reduce the weight of the smartphone.
We do not know how much truth there is behind these reports and rumors, but I am sure that we will find out more along with the official announcement mentioned by Samsung's VP Lee Young Hee. Nevertheless, Samsung's next flagship should definitely represent a major change in order to compete with other great smart devices and to generate increased sales.
Source: SamMobile