Samsung's Knox security architecture has been the main talking point in the past few days. In this respect, the big South Korean manufacturer also released a couple of announcements regarding the ability to run apps outside of Knox and still receive benefits of secured data or the well-known Common Criteria certification.
Regarding this security aspect and to convince users to deal with their financial matter right from their Samsung devices, Samsung has announced another development for Knox. Now, the service brings full support for a variety of Microsoft services.
The partnership between Samsung and Microsoft for the Knox service means that Samsung will be able to offer Microsoft users the ability to use Microsoft's workplace Join to Active Directory, the Windows Intune cloud-based mobile device management solution, Windows Azure cloud platform and the Microsoft Sharepoint. As expected, this common deal will definitely open new gates for Samsung. Organizations that rely mostly on Microsoft service are expected to start using Samsung's devices within the enterprise.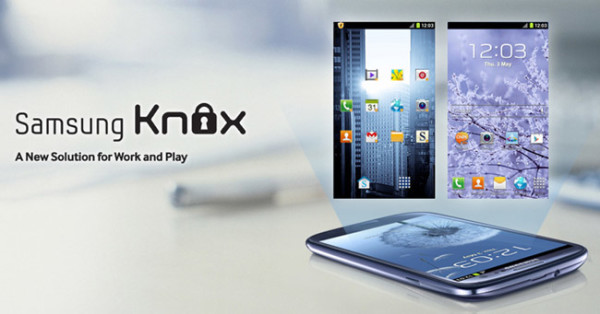 According to the press release called "Samsung works with Microsoft to address Android enterprise security and productivity needs" Samsung has managed to explain the benefits and advantages of such service on all Android devices, especially for those used in financial matters.
The Knox security system on Microsoft services such as Microsoft Workplace Join, windows Intune, Windows Azure or Cloud Printing of Microsoft Office documents is meant to improve security and productivity for workers using Samsung KNOX-enabled devices. In the same time, Samsung's end-to-end secure mobile platform solution is designed to provide advanced data and privacy protection for enterprise workers.
In the same time, the press release also stated the fact "Workplace Join the Samsung KNOX platform is the first Android implementation to provide full support for Workplace Join to Active Directory, introduced by Microsoft in Windows Service 2012 R2". It is worth mentioning the fact that Workplace Join enables users to register their devices of choice with their company in order to have full access to corporate resources. By controlling these resources, IT administrators can manage risk while helping the company remain productive.
Regarding the Cloud Printing with Windows Azure, Samsung Cloud Printing uses the Microsoft Windows Azure cloud Platform and Microsoft SharePoint in order to provide PC quality printing experienced on different Android-based devices. In this way, users will be able to easily print documents directly from their smartphones or tablets, having similar results as they were printing the document from a desktop or laptop computer.
The new partnership with Microsoft will definitely make these services available to any Samsung device running the latest version of Knox on it. In the same time, the security service makes Samsung the first Android platform to use and have this kind of security access.