Galaxy S5 to Feature Fingerprint Sensor Instead of Iris Scanner
Samsung's next flagship and namely the Samsung Galaxy S5 is quite debatable, moreover now, when the release date is approaching. As some of you might know, the S5 flagship is expected to see the light of day somewhere in May or June. In addition, plenty of rumors  appeared to suggest different aspects and alleged features of the new device.
In this respect, according to a new Korean publication, Samsung's new device is expected to feature a fingerprint scanner rather than an iris scanner, as suggested by various sources. The iris scanner would definitively be an innovative feature, but is appears that the Korean manufacturer tries to compete with Apple's TouchID scanner incorporated in the Home button of the iPhone 5S.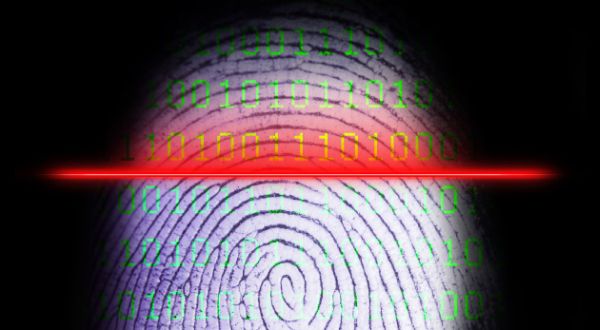 However, the main reason why the company has decided over the fingerprint sensor instead of the iris scanner is mostly that the iris scanning technology is not mature enough for development and use within a future device. Samsung has allegedly tested multiple other biometric scanners for its next Galaxy S5, but the tech giant decided to stick with the fingerprint authentication for performing different tasks such as safe unlocking, secure payments and more.
The Iris scanner was not only a rumor leaked from a certain source. The news came actually from Samsung' VP of mobile business, Lee Young Hee, who recently told that the company is "considering the possibility of equipping the S5 with an iris scanner". However, this was only a rumor because the company rapidly switched to the fingerprint technology.
As far as the iris scanner is concerned, this new feature would require a separate camera with a completely different design, which will increase the costs of production, therefore, the cost of the device itself. Perhaps users are not ready to pay much more for the same Samsung flagship, only because it offers the iris scanning possibility.
Back to the fingerprint-scanning feature, Samsung is said to be working on incorporating the new option right into the display. The most probably is that Samsung is working with Fingerprint Cards AB, a Swedish company developing biometric technology.
This rumor was somehow confirmed by the company itself when it recently stated that it partnered with various global technology players, including some from South Korea. The company produced two different types of sensors and namely the swipe-based one as it happens in the case of HTC One Max-type and the touch-based sensors, which can be found on the iPhone 5S devices.
Keep in mind that these are only rumors and until Samsung decides to release the next Galaxy S flagship, I am sure that we will see plenty of other rumors coming from different sources. Perhaps we will see the full list of specs and features of the Galaxy S5, before the device will be officially unveiled. Until then, we will keep you in touch with the latest news.