First Custom ROM for Galaxy Gear Ready For Download
Back in February, XDA unveiled a forum for smartwatches. With a lot of rumors surrounding these amazing devices, smartwatches that run on Android have gained a lot of popularity among users. In this respect, the latest released Samsung Galaxy Gear has received its first custom ROM, a ROM called Null, released by fOmey from the XDA developers. The new custom ROM offers plenty of new features for the new smartwatches, which also include the Stock Android, several of its standard features and more.
The new ROM for smart wrist devices is based on MK7 stock ROM, and it provides multiple customization aspects. It was called "null" due to the fact that it incorporates plenty of the features any Android device possesses. The ROM will allow the installation of alternative launchers such as Nova Launcher, as a home launcher app, a native email client, a full browser and much more.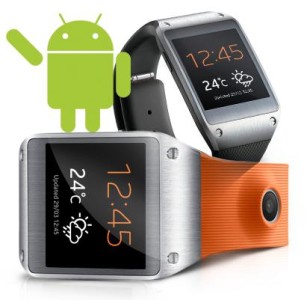 In the same time, it will allow users to install other native Android apps. Having the possibility to install third-party apps on it, the Galaxy Gear device will become something more than just a wrist smart device. However, as expected, the small display of the smartwatch will not be enough to make use of various Android apps.
Once users install the custom ROM on their smartwatches, they will receive multiple features and improvements such as wallpaper support, VPN enabling, weather widget, native APK installation, custom launches, third-party contact widget and app crash fix, Bluetooth tethering, MTP support, full settings dialog, navigation bar and the already-mentioned native email support.
Within the XDA official smartwatches forum, fOmey, the ROM developer, describes the whole process and the installation procedure through a video, while providing users step-by-step instructions on how to install and make advantage of a custom ROM on their wrist gear.
So far, the Galaxy Gear was not that well received by the worldwide audience. With only a small number of actual owners of a Galaxy Gear, the most likely is that only a small part of them will actually be willing to install a custom ROM on it. If you own a Samsung Galaxy Gear and you want to see how this custom ROM really works, you should visit the ROM thread and see what advantages it can bring.