KRT16S Android 4.4 OTA Update Released For 2012 And 2013 Nexus 7 (All Models)
Google recently released a new bugfix build, KRT16S available for Android 4.4 KitKat. The latest firmware of Android already has a month of existence, but only a week ago it was been released officially only for the new Nexus 5 smartphone. As some of you might now, the 4.4 version was first announced for Nexus 10 and the Wi-Fi versions of both 2012 and 2013 Nexus 7 tablets.
Now, through the current update, Google is pushing the code to AOSP and it has already revealed a new batch of factory images and binaries for the Nexus 4, Nexus 7 (all models), and Nexus 10. Moreover, many users already confirmed that a small OTA update rolled out on their devices.
The build is addressed to several bugs including an encryption bug that might affect various devices in the future. As the problem was explained, apparently, devices would have remained undecryptable when users entered the wrong password after an update. Google only released over-the-air updates for the Wi-Fi models of Nexus 7(2012) and Nexus 7 (2013) and for the Nexus 7. it is worth mentioning the fact that users owning a Nexus 7 32 GB 2012 model or the LTE 2013 model might have to wait a little bit more before getting the update.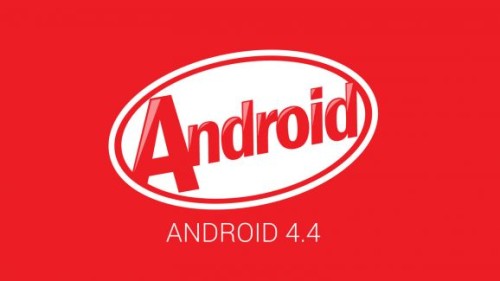 KRT16S Android 4.4 update is only 3.4 MB in size, and it is offered over-the-air as it was mentioned earlier. The update has been uploaded to Google's developer site along with the corresponding update binary drivers. However, the image for Nexus 5 has not been changed, which might mean that the respective device was not showing any of the Android 4.4 issues discovered on other hardware.
As far as Google is concerned, the company has not provided any details regarding the update, perhaps due to its small size; therefore, users should not expect major improvements and changes. So far, there is nothing clear about what changed in the latest build, but after a little bit of exploration, I am sure that we will find something interesting. Users have discovered at least one notable change so far, and it seems that the updated device may ask users to specify a backup account in case there are multiple Google accounts on the respective device.
In case you own a Nexus device, one of the ones mentioned above, and you want to see what the KRT16S Android 4.4 KitKat update is all about, bellow you will find download links for all Nexus 7 devices. The links are arranged for the software version you are running on your Nexus 7 as well as the build you are plan to install along with the build you are coming from. If you encounter problems with the installation process, feel free to check out our tutorial on how to Manually Install Android 4.4 KitKat on Nexus 10 and Nexus 7.
Download Links for KRT16S Android 4.4
Nexus 7 (2012) Wi-Fi:  KRT16S from JWR66Y | KRT16S from KRT16O
Nexus 7 (2012) HSPA+:  KRT16S from JWR66Y | KRT16S from KRT16O
Nexus 7 (2013) Wi-Fi:  KRT16S from JSS15R | KRT16S from KRT16O
Nexus 7 (2013) LTE:  KRT16S from JLS36I
Source: Droid-Life